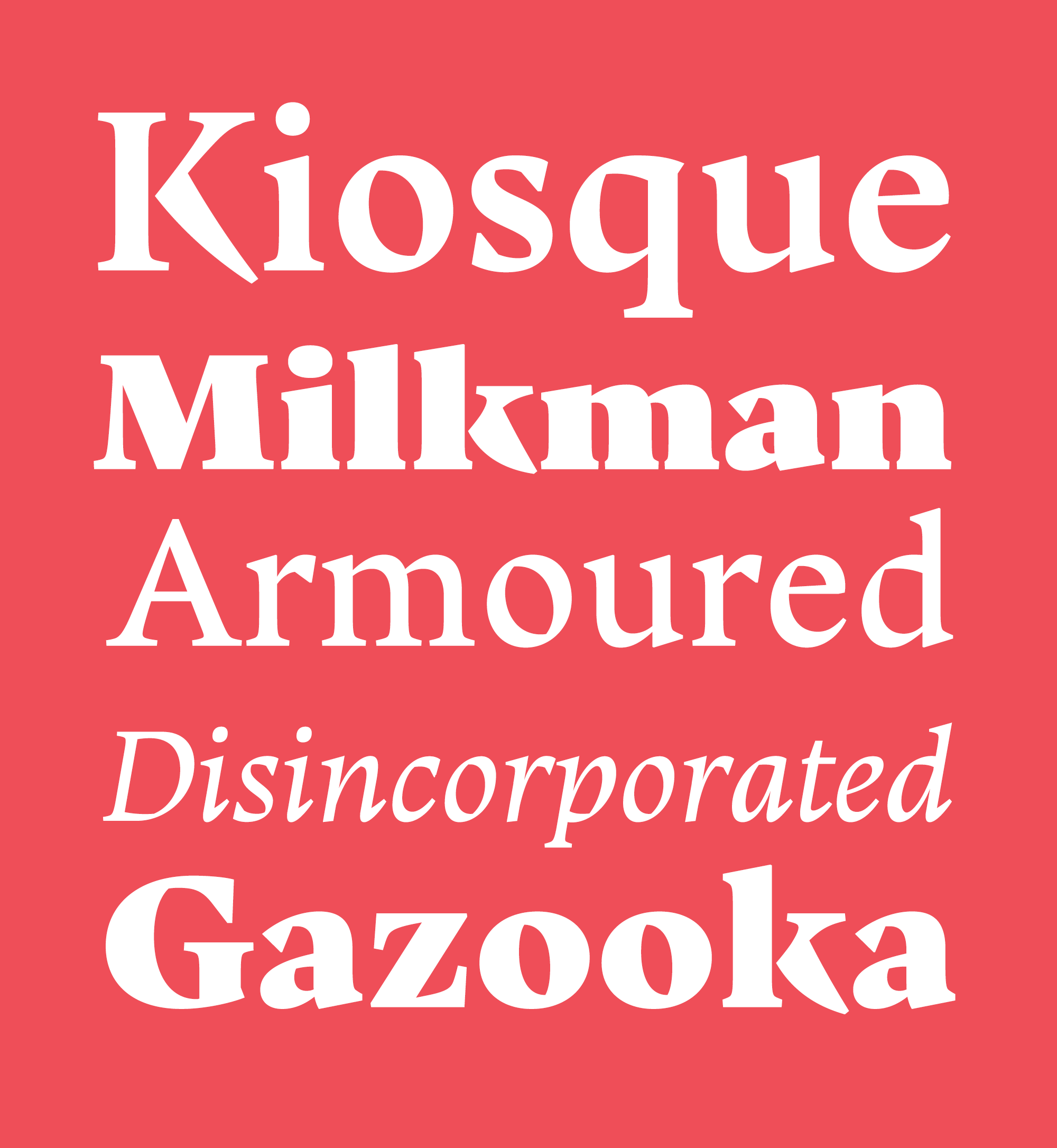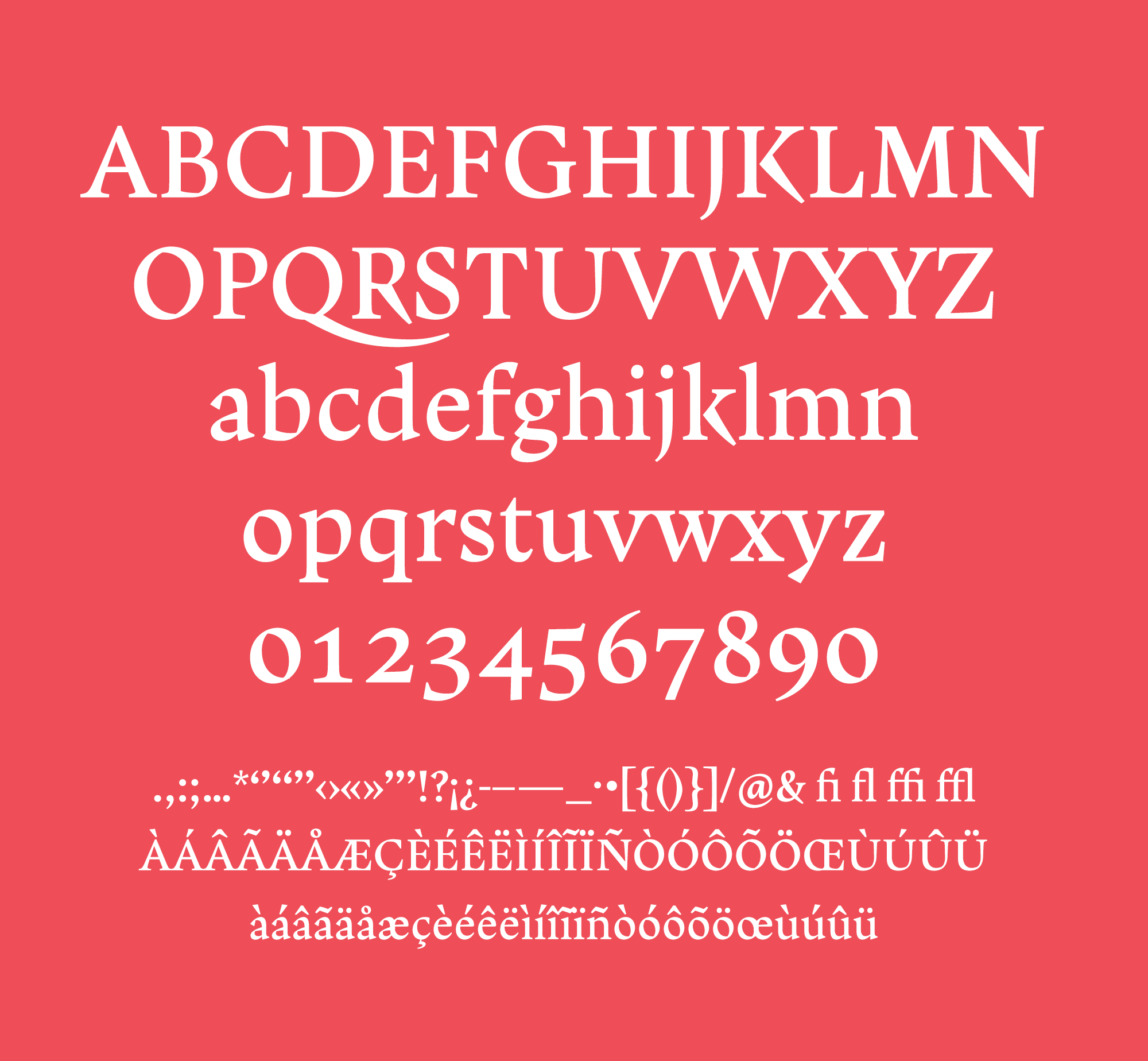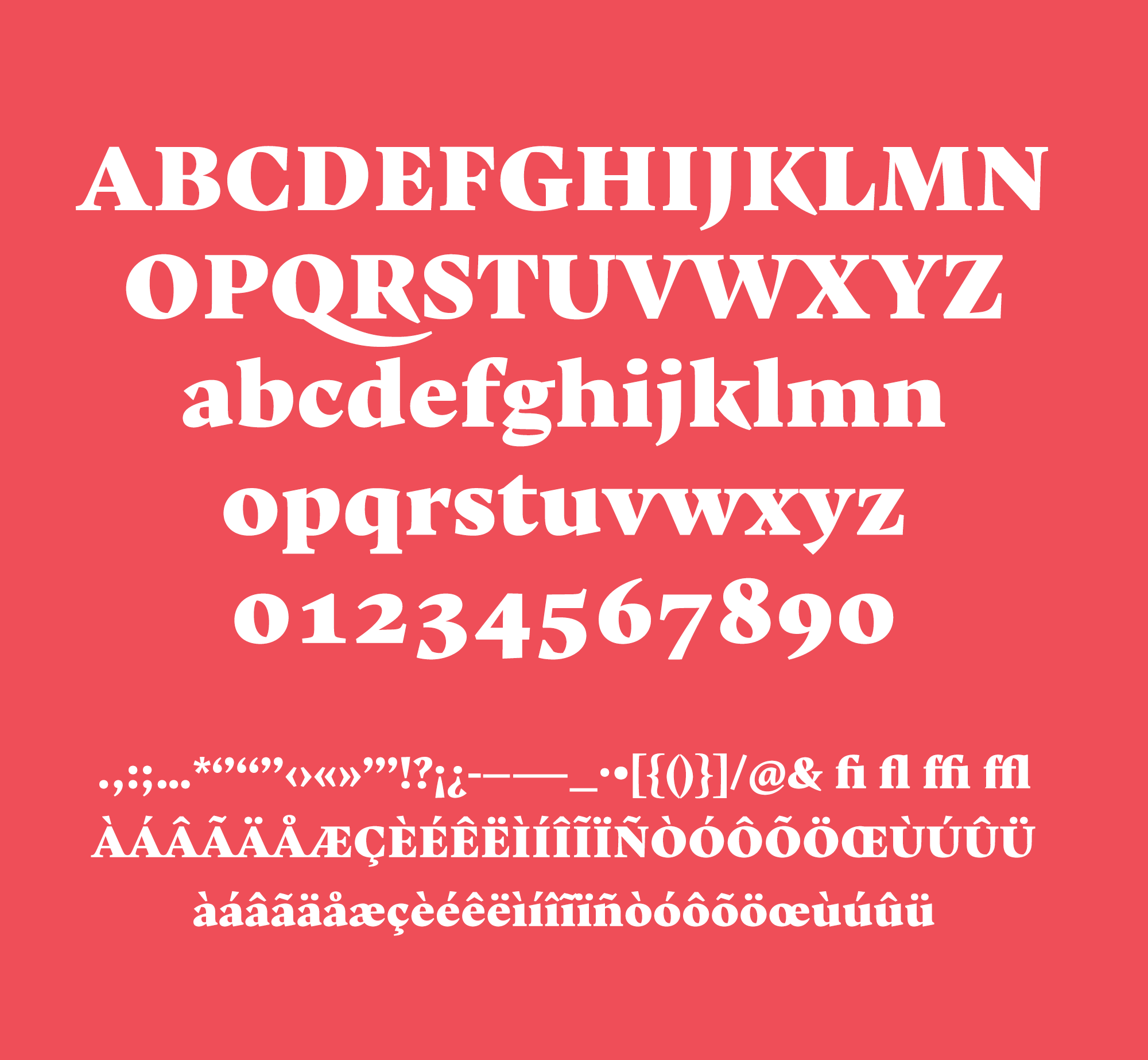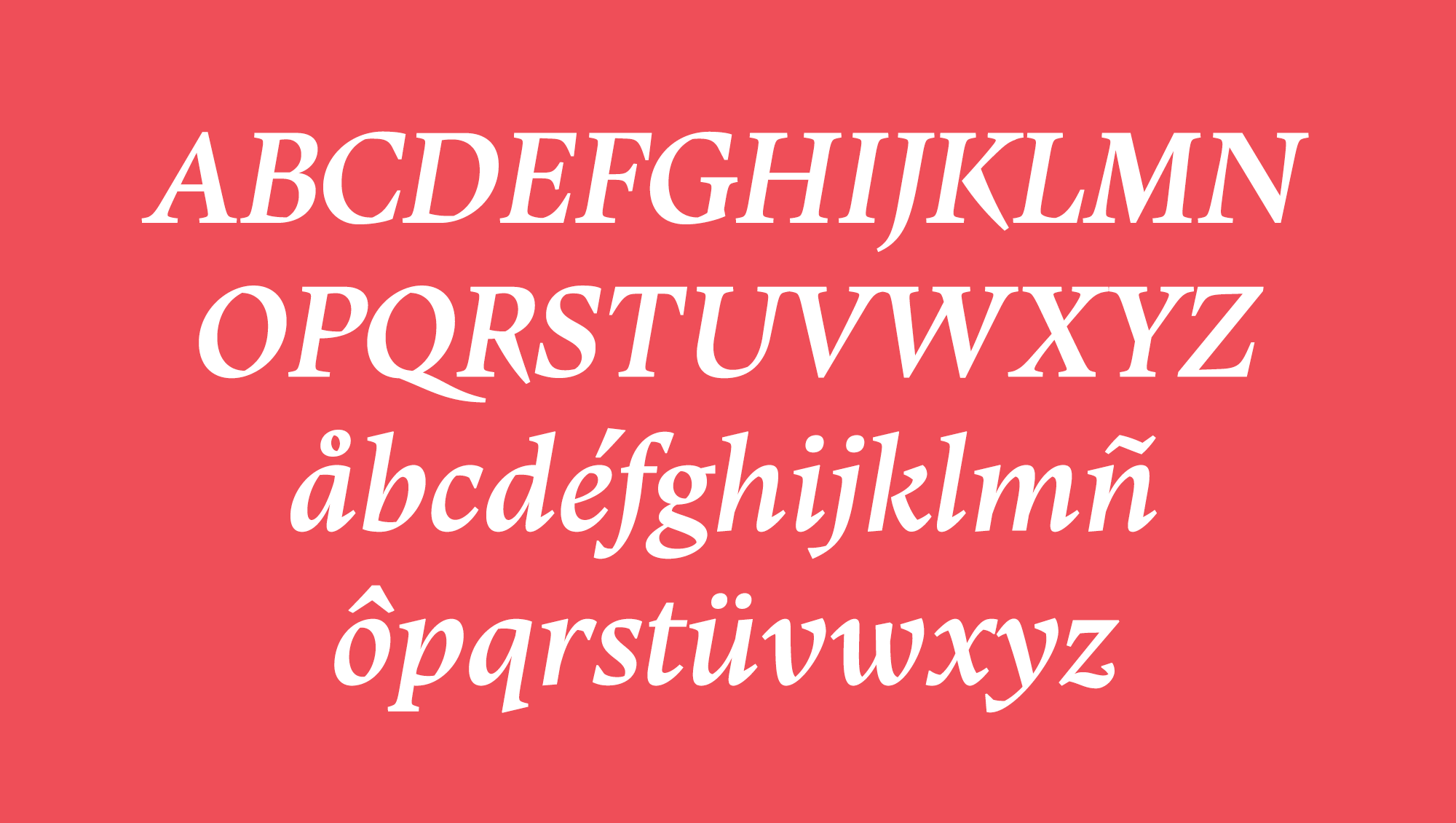 / Type design
Kiosque
Kiosque is a contemporary humanistic serif typeface that was created during the five weeks of Type Paris 2017. It comes in 5 weights and 10 styles, both roman and italic. Based on the humanistic script, constructed and simplified, it would probably be categorized as "garalde". The counters have corners in the middle of curves, revealing the translational construction of the stroke. Some letters – like 'R' – have a pointed leg, tapering down almost straight to give the typeface character.
Read more about the process at my TypeParis 2017 page.
More type design
Contact
Interested in a custom typeface for your project or company?
Send me an email and let's have a chat.
Newsletter
Signup to the newsletter and get notified when fonts get released.