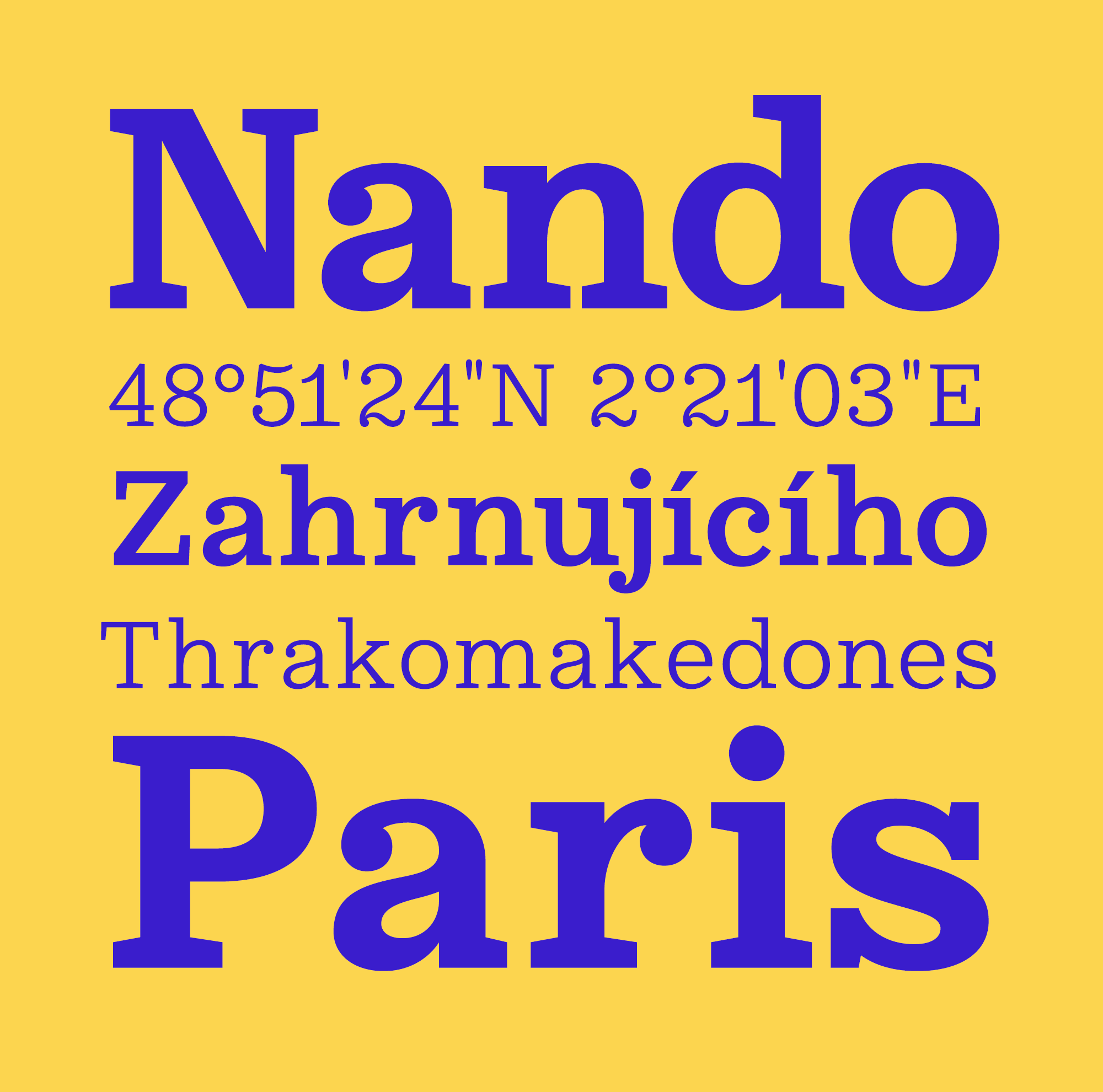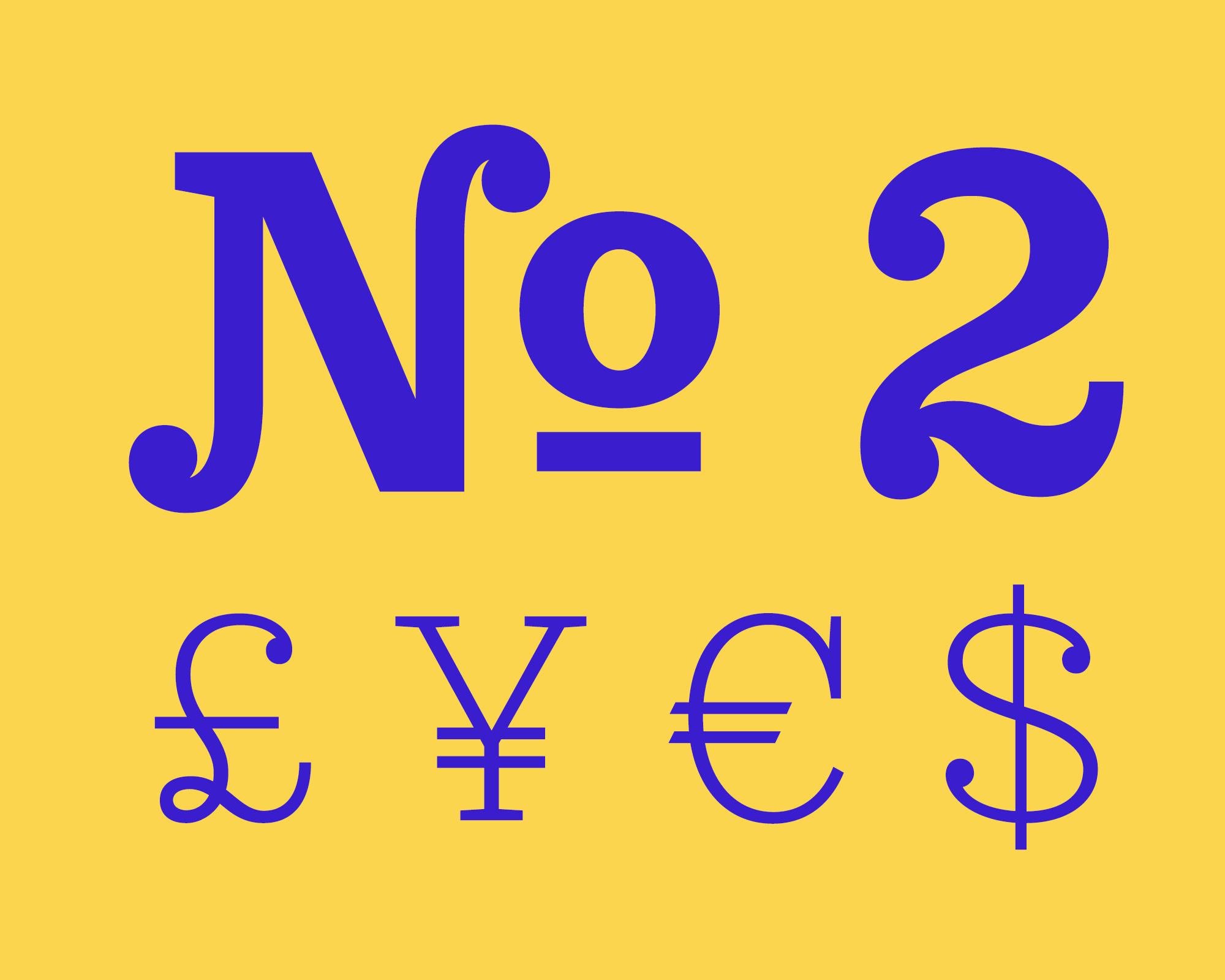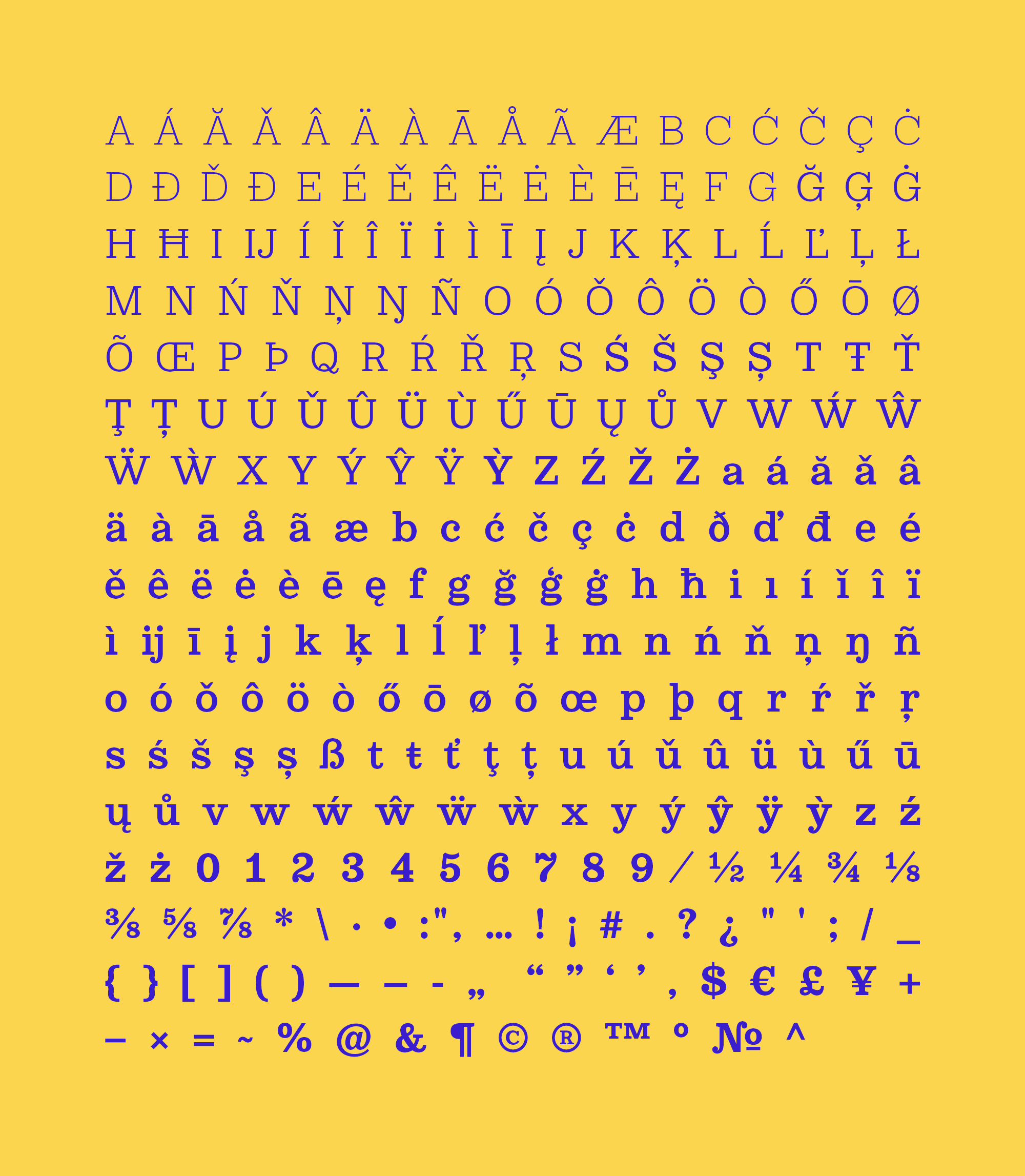 / Type design
Nando
Nando started of during my 3 day Crafting Type workshop in Copenhagen, May 2016 and snowballed into 5 weights. The initial weight was a bold weight that I extended with a thin weight for interpolation.
It supports most latin european languages with 526 glyphs. Features old-style figures, tabular figures, "smart" fractions, small caps, standard ligatures, case-senstitive forms, stylistic alternates and some localized forms.
More type design
Contact
Interested in a custom typeface for your project or company?
Send me an email and let's have a chat.
Newsletter
Signup to the newsletter and get notified when fonts get released.